In these unprecedented times, significant market uncertainty and volatility is leading many investors and issuers to turn to PIPE (private investment in public equity) transactions to bridge valuation gaps and bolster balance sheets. This panel, moderated by attorneys from Pillsbury Winthrop Shaw Pittman LLP, brings together a group of experienced investors, issuers and advisors to share their expert perspectives on current market conditions and considerations for PIPE transactions, including the following:

- Why should investors and issuers be considering PIPEs and what are the
potential advantages over other transaction structures?
- What steps can parties take to ensure a successful PIPE transaction?
- What is the current state of PIPE deal activity and what are the key deal
terms and trends that are emerging this market?
- What legal, regulatory and other pitfalls should parties be wary of?
There is no cost to attend this webinar.

Sponsored by
​​​​​​​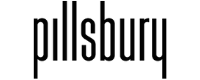 ​​​​​​